HOMO FABER
Splitting stones 3.3 million years ago!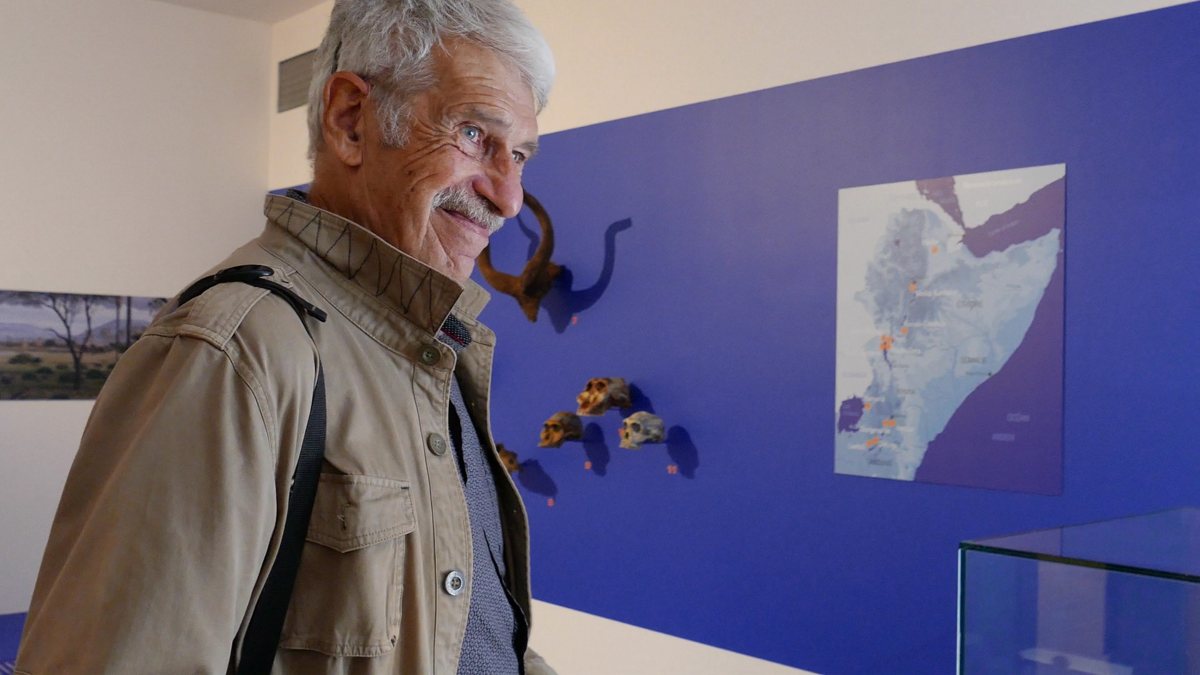 Pierre-Jean TEXIER, Director Emeritus for research at the CNRS – UMR 7269, Laboratoire méditerranéen de Préhistoire, Europe-Afrique, LAMPEA, CNRS, Aix-Marseille University.
The first stonecutters, the first artisans, fractured volcanic rocks, phonolite and basalt to produce sharp flakes. This was 3.3 million years ago on the west bank of Lake Turkana, in Africa, in Kenya. In terms of age, the former record breaking find had been "pebble tools", said to be 2.6 million years old, discovered at Gona in Ethiopia in 1976 by the same team, directed at the time by Hélène Roche.
Carrying on with their research work, this French mission, now headed by Hélène Roche's disciple, Sonia Harmand, has pushed the stone tool timeline back a further 700,000 years thanks to these new discoveries made in 2011 and 2012 whilst working on the West Turkana Archaeological Project.
Pierre-Jean Texier, a high-ranking lithic expert, one of the scientific commissioners of the HOMO FABER exhibition, with his light blue eyes and his warm smile, clearly explains just how important these objects are: flakes, nucleuses, hammerstones and anvils.
Sophie CATTOIRE
Translated into English by Valérie Saraben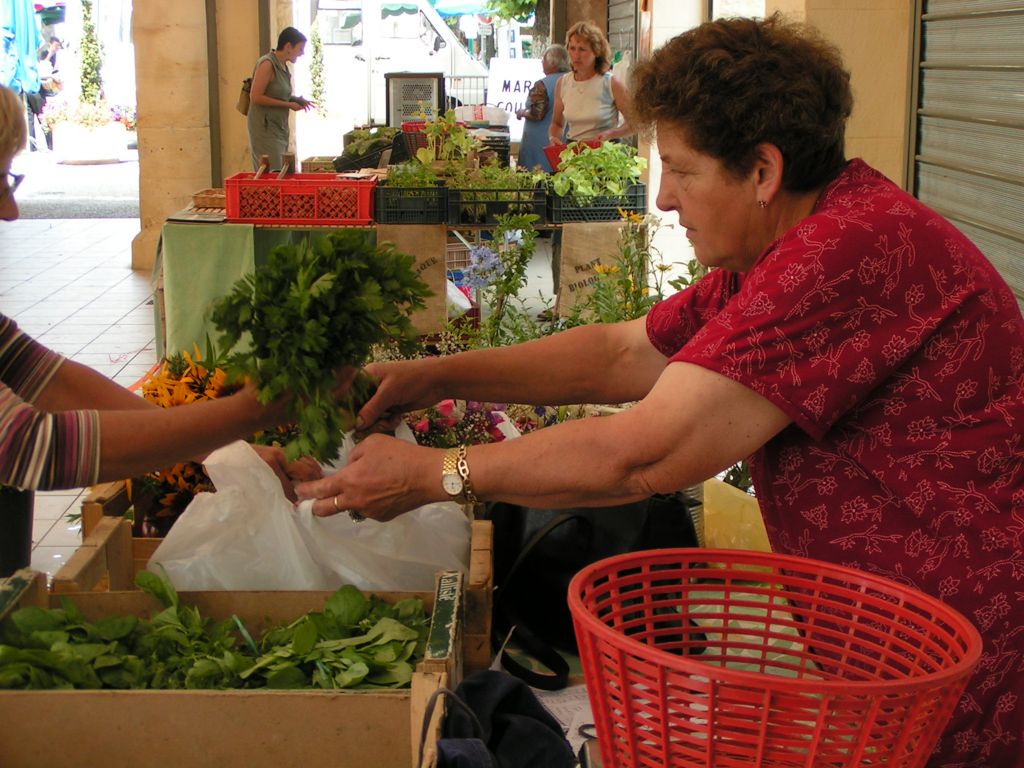 Yvonne and Éric Castang are present on the Bugue market every Tuesday and Saturday morning
Photo copyright: Sophie Cattoire
Although we automatically step back just as we're about to hug each other – something, admittedly, that I find hard to do with my closest friends – there is however a heart-warming consequence of the health crisis we have been going through. Sensibly avoiding the crowds, we have turned once more to our local producers for our food requirements. The maisons paysannes (local produce shops with a human touch) are going from strength to strength and buying straight from the growers or opting for local distribution channels has now become a matter of course. As a result, our local farmers have been able to pick themselves up again, with no middlemen there to fleece them...